Planned Litters
Litters Planned for 2022
DOGS NSW Member 2100033184.Please contact DOGS NSW on email: info@dogsnsw.org.au to verify our membership.
NSW Pet Registry Breeder ID B000617593
Due to Covid travel restrictions it is impossible to plan too far ahead. It is unlikely we will have any litters before Autumn 2022
EX Aimsway Mug Shot BSC 'A''Z'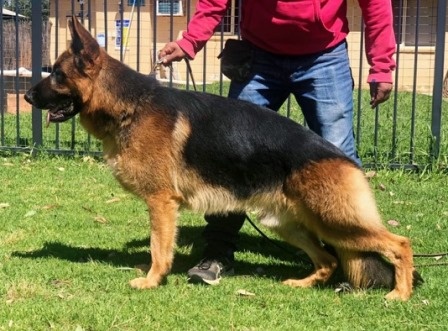 Mugs is a young up and coming dog who was awarded Best Dog as an Intermediate by Dr Karen Hedberg
Will be mated to
Takimbre Xanadu 3:2 DM Clear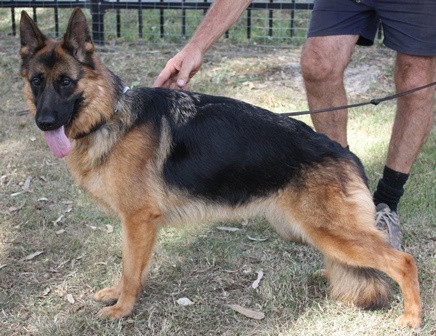 This litter will be line bred Esko vom Danischen Hof 4-5
The following are our Conditions of Sale.
Pups are sold on Main Register and unless stipulated prior to purchase are NOT for breeding. A NON-BREEDING AGREEMENT MUST BE SIGNED prior to delivery of pup.
Should you for whatever reason need to rehome a pup/dog bought from us that you MUST contact us first. Under no circumstances are pups/dogs bred by us to be handed over to the RSPCA or AWL as this in all likelihood will be a death sentence. NO pup/dog bred by us is to be subjected to the "Penn Hip" or hip operation to "CORRECT" alleged possible hip dysplasia. Conditions of Sale are not negotiable without our written approval
Holding deposits normally refundable but at the discretion of the Breeder.
If you are not prepared to follow our advice on diet, correct weight, appropriate exercise and the use of Vitamin C please do not contact us.
Copyright©Takimbre German Shepherds 2021. All Rights Reserved